Handmade Harmony Hide-Away

The
Creekside Suite
---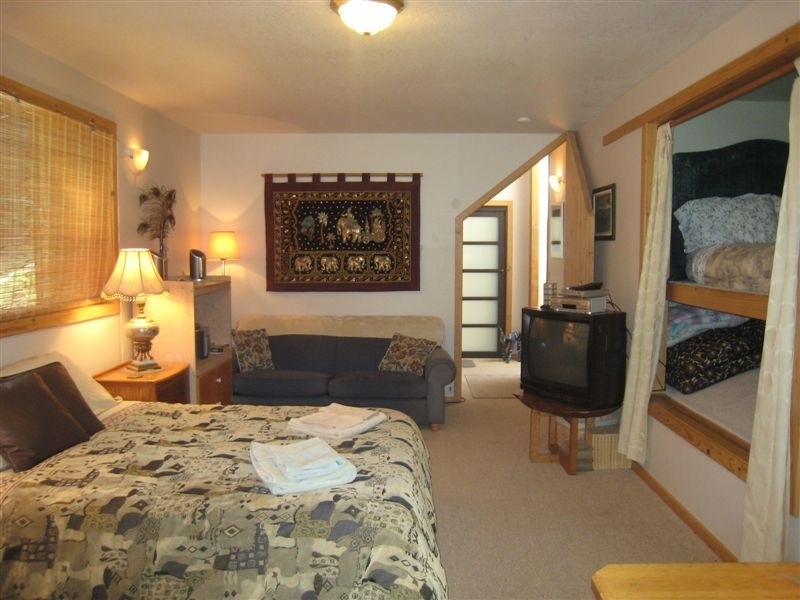 This is the room's main bed.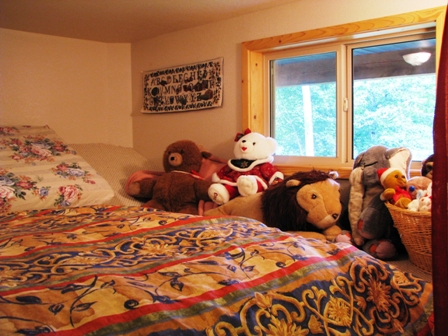 And this is the loft, with toys for children young and old.
Creekside Suite has:
Forest View
Shared Bathroom/Shower
TV, DVD
Coffee maker/ Microwave
Freezer/Fridge
Comfortable queen bed + double-sized loft bed
Handicapped access ramp
Outdoor Barbecue
Outdoor Hot Tub
Semi-Private Entrance
Great Room for Students and Children Too!
The Creekside Suite is one of the three suites that can be booked together during the summer months for family- or friends-together bookings.
It is also available in the off-season
as a single unit rental.
Click here for
booking information
Click the following to see the other two available suites