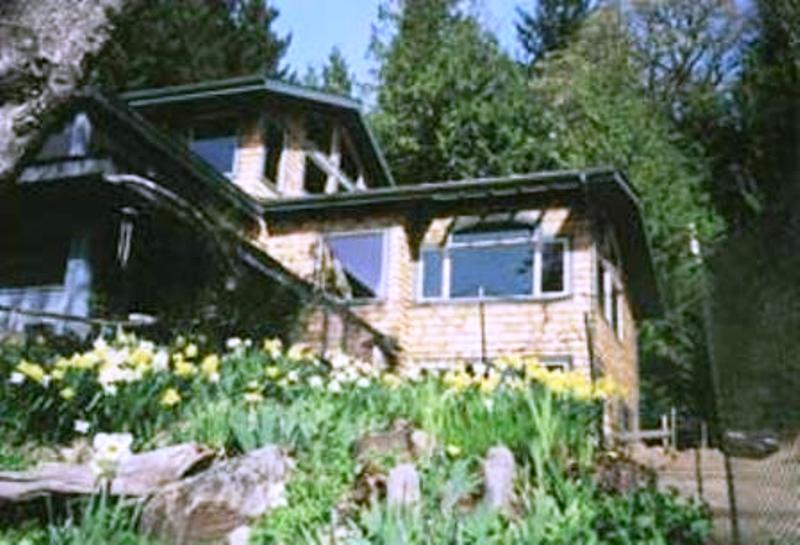 Hornby Island
Summer Accommodation
Handmade Harmony Hide-Away is a peaceful, comfortable and relaxing vacation rental situated on 3.5 acres of private land on Hornby Island. It is near the ferry terminal for easy access.
Meander up our private drive -- our local deer and new fawns may welcome you to your hillside accommodation & retreat.
Private entrances lead you to each suite where you can view majestic stands of cedar and fir, garden flowers, serene mountain/ocean view and beautiful west coast sunsets.
Suites are fully outfitted for your comfort and convenience. Amenities include kitchenette, jetted outdoor hot tub and an indoor jetted tub for two, and lots of deck space to enjoy a barbeque, and even an open fire pit for to grill salmon burgers and roast marshmallows.
We are on the island's west side to enjoy sunsets. A short stroll gets you to mountain trails, beaches, boat launch, pub and restaurant.
We can accommodate 6-8 people, in 3 spacious suites (more if pre-arranged). There is a large deck off the Windspirit Suite to enjoy lounging, your meals and the view.
We hope that you will consider us for a memorable and fun vacation/getaway on Hornby Island.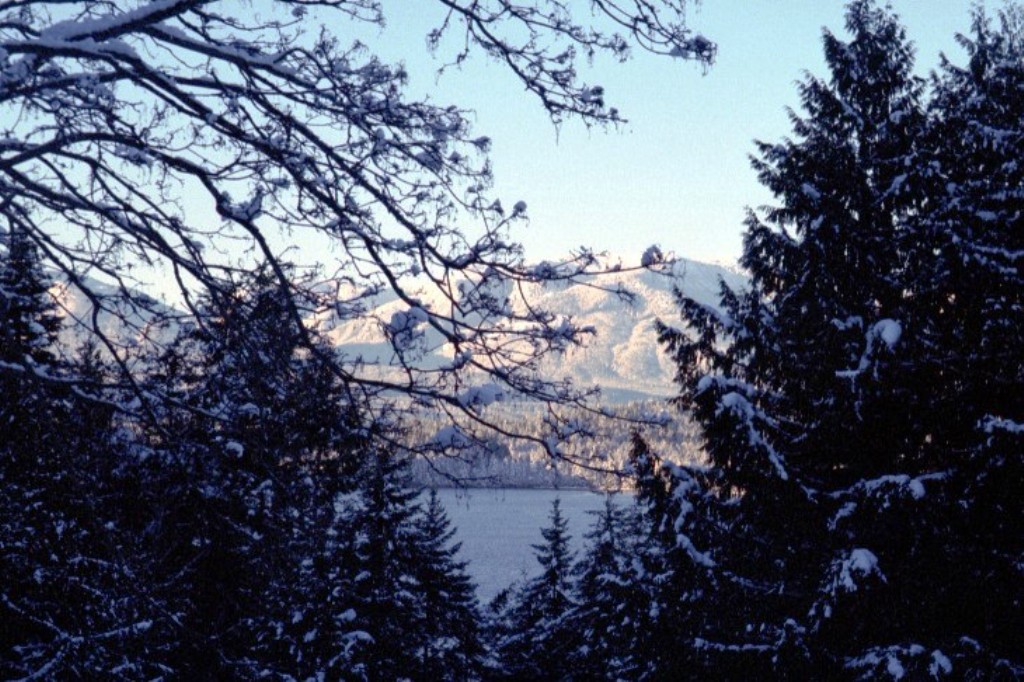 On Hornby Island, you can go ...
Mountain Biking, Hiking, Sunbathing, Kayaking, Boating, Fishing, and visiting Artist's Studios.
Outdoor Hot Tub and Massage Therapy is also available at the Hide-Away.
Please visit our
AVAILABLE SUITES

For information and reservations, call
250-335-0908 or send email:
(go ahead and click the link)
If you don't hear back from us within 24 hours, please call. Cyberspace isn't always perfect and we want to be sure to serve you quickly.
Summer Rental is by the week, Saturday through Saturday, and includes all three to four suites, depending on size of party (up to 8 comfortably). Children are welcome.
We have lower rates for off-season and mid-week accommodation and for longer stays. Please email or call.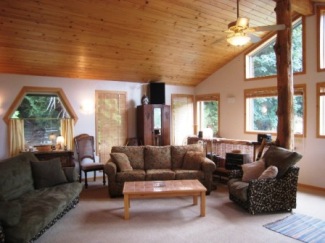 Hornby Island
Off-Season Accommodation
During the off-season (quite often a most delightful time to visit) the Windspirit, Garden and Creekside Suites are available.
We rent each suite individually or as a package, either overnight, or for extended periods. This time of year is perfect for quiet healing, beachcombing, and/or a little individual soul searching.
Feel free to call us and ask if some special community play, dance, or seasonal art fair is magically happening. Either way, we are very accommodating, and will do everything we can to make your visit both pleasurable & memorable. You may have as much or as little to do with us as you explore our beautiful island.
Although we love pets we ask you to leave them home with loved ones as this is an asthma free environment. Two rooms are wheelchair accessible.
****